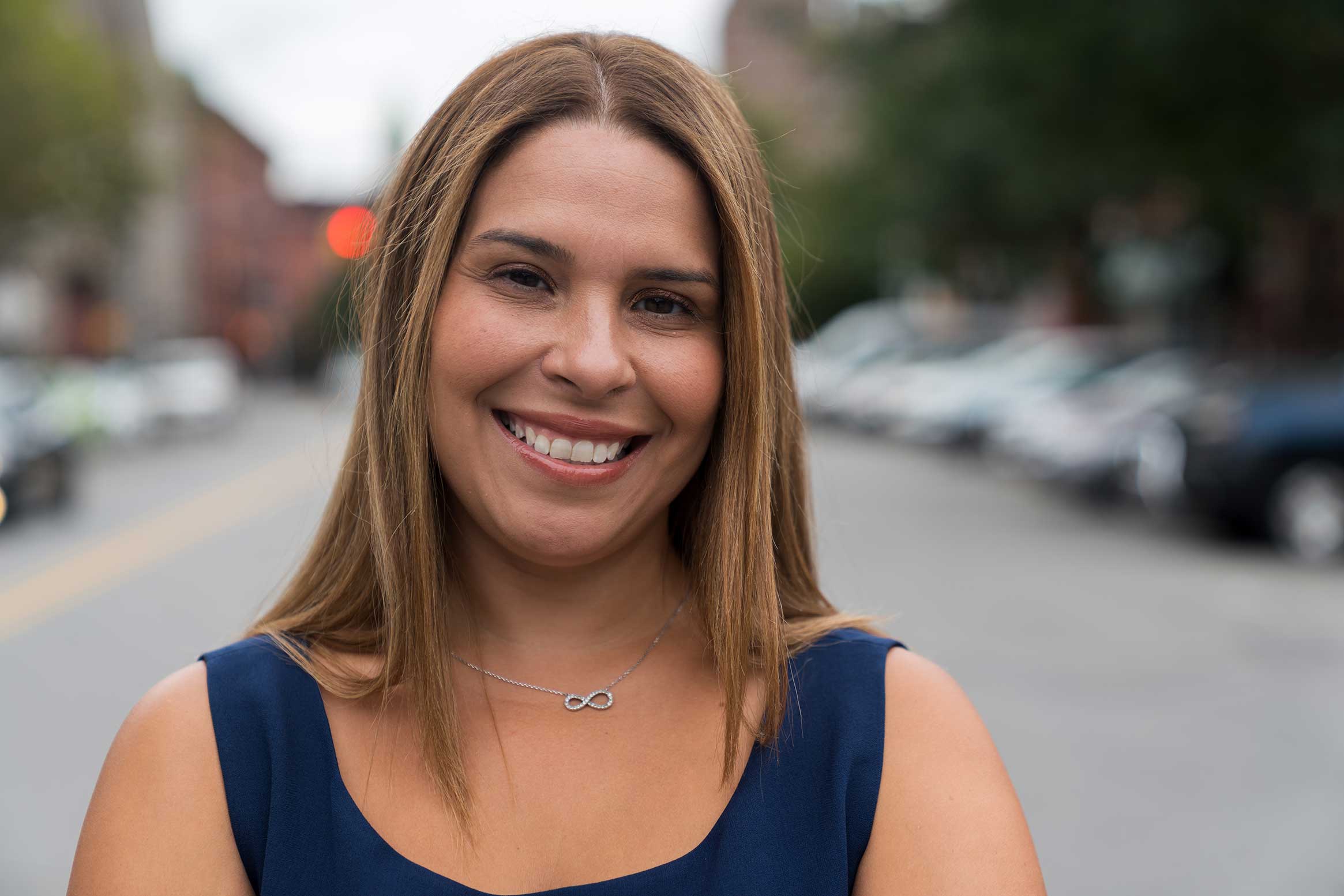 Crain's New York Business is a media/news company that covers and highlights companies in power, money, and property in New York City as well as standout leaders in those industries. Each year they select "notable" individuals in different fields, industries and demographics that standout for their accomplishments and success. Out of thousands of applications, our very own Associate Executive Director of Programs, Natalie Lozada, was chosen as one of Crain's New York's Notable Hispanic Leaders and Executives!
This recognition for Natalie is more than merited, as her achievements and success has had a profound and lasting impact on our community in the South Bronx. Part of her recent accomplishments include launching three crucial services for families during the pandemic: our Harvest to Haven program which sources fresh and healthy corps from struggling black farmers and distributes them to over 5,000 people each week, a Cornerstone enrichment program that offers enrichment activities to middle school and high school students as well as adults in the South Bronx at our three community centers, and last but not least; our Home Delivered Meals that assists 900 homebound older adults receive meals each day!
Her other accomplishments include providing high school seniors in the Bronx opportunities to experience the world. Natalie designed and developed East Side House's Student Ambassador Program where students learn leadership skills and civic engagement. When the program concludes students are treated with a life changing experience traveling to Europe for 10 days! Natalie also designed and implemented Leadership Academy program meant to help provide a professional development for East Side House employees in order to improve themselves and better serve the community. Congratulations once again Natalie, we are happy your hard work, leadership and commitment to helping our community was given this distinguished recognition!