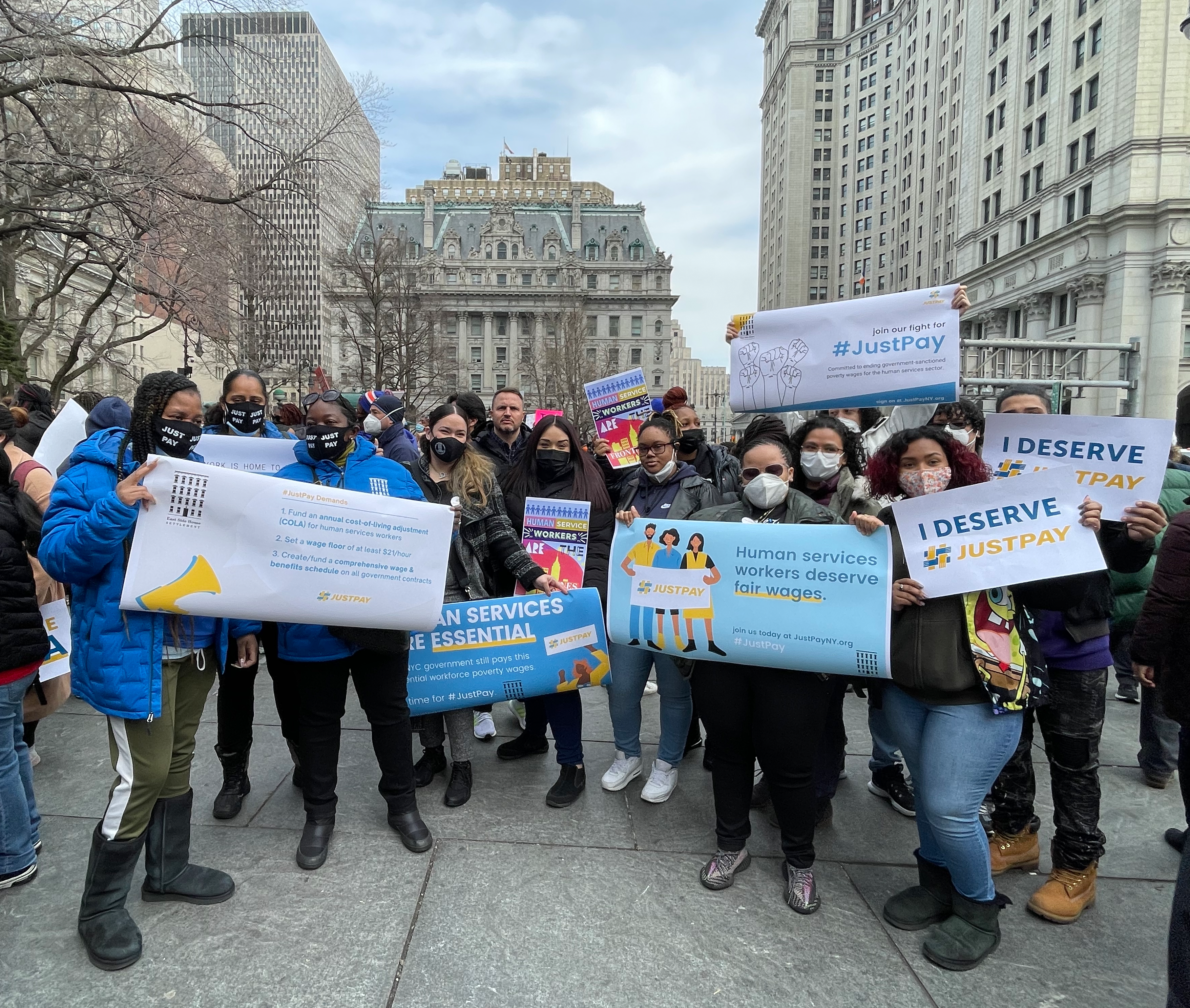 East Side House cares deeply about our essential staff that show up to serve our most vulnerable community members. That is why it was an honor to show up on the doorsteps of City Hall to participate in the Human Services Council's #JustPay Rally, demanding that essential human service workers be financially compensated fairly in city and state contracts.
There are over 800,000 human service workers in New York state on the frontlines providing vital social, educational, and healthcare aid services to people who need it the most. Our staff members joined hundreds of organizations along with thousands of people demanding NYC and State government not just say that they appreciate human service workers but show it with a minimum wage of $21 an hour along with Cost-of-Living Adjustments (COLA) each year, and more overall support with a fair contract. Investing in human service workers is investing in the people they service and care for.
We want to thank the Human Service Council for organizing the rally and the hundreds of organizations that participated in bringing awareness of this important issue that human service workers face. Click Here to learn more and how you can help support essential human service workers.