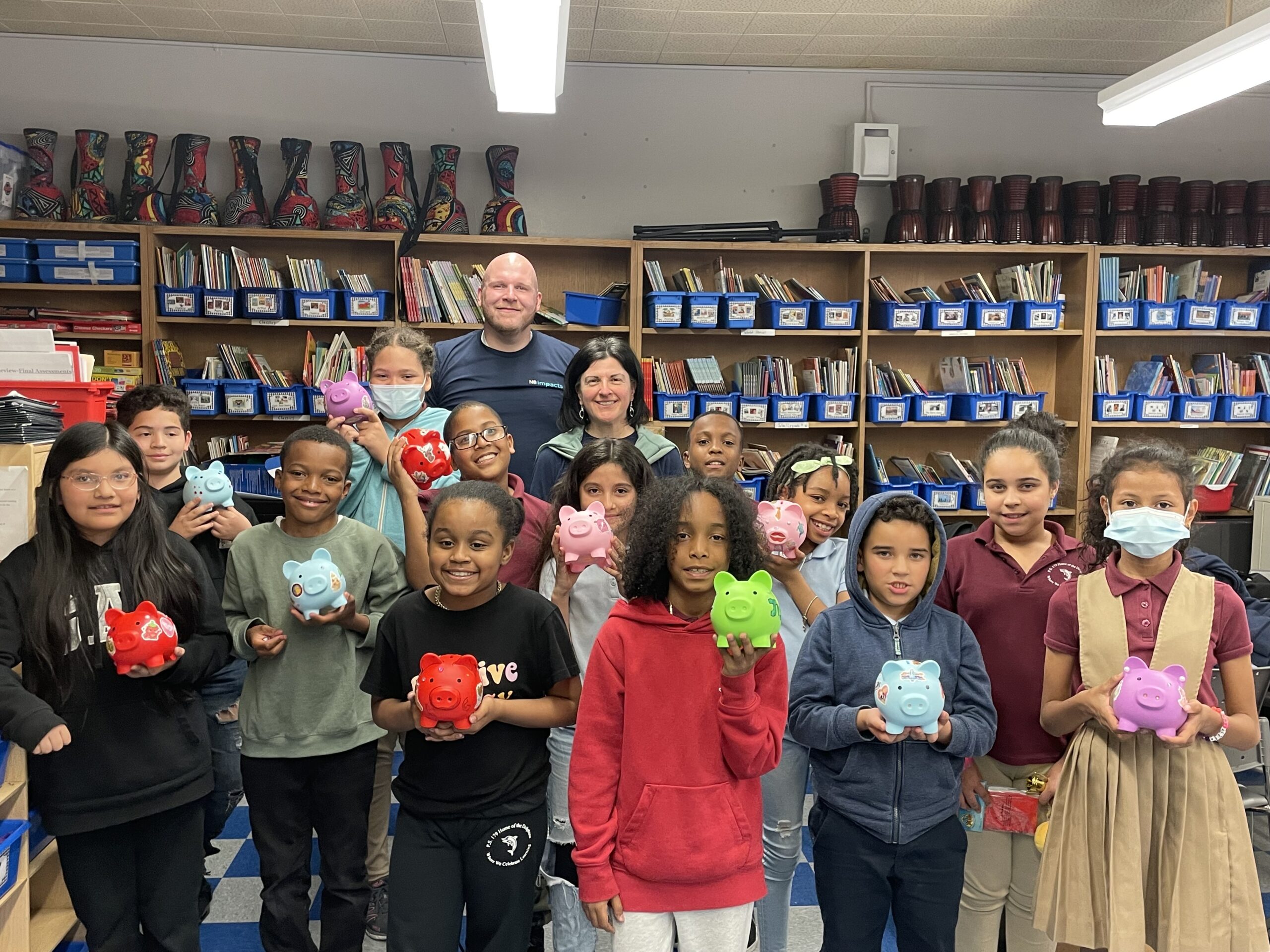 East Side House loves working with those who are invested in education and the wellbeing of the people we serve. The investment firm Neuberger Berman shares our belief that education is essential to ending the cycle of poverty. In February, Neuberger Berman invited our high school Student Ambassadors to participate in a Financial Insight Seminar where students were taught the basics of investing and saving money. In May, Neuberger Berman staff volunteered their time and visited our P.S. 179 After-School program to introduce students to finances and economics in a Fun with Finances workshop.
During the Financial Insight Seminar, our students had the pleasure to meet Neuberger Berman CEO, George Walker, as well as financial advisors, asset managers, brokers, and the senior management team from Neuberger Berman who discussed the importance of education and hard work as they gave them career and financial advice. Their representatives also educated our students about the difference between saving, spending, and investing money. During the workshops, Neuberger Berman advisors talked to our students about the different types of investing; long-term vs. short-term investments, building a diverse portfolio, and asset management while analyzing risk/reward factors in investing.
During the Fun with Finances Neuberger Berman staff taught our 3rd, 4th, and 5th grade students life management skills and ways save and spend money wisely in a budget exercise, discussed key financial terms during a fun game of BINGO, learned about the importance of working while being introduced to economics, and ended the day with creating a piggy bank so that students can start their own personal savings!
Neuberger Berman has been providing financial advice and delivering compelling investment results since 1939. East Side House would like to thank George Walker and the team at Neuberger Berman for discussing the importance of education and hard work while also teaching them the benefits of managing their finances. Thank you for taking an interest in the success of the people East Side House serves.