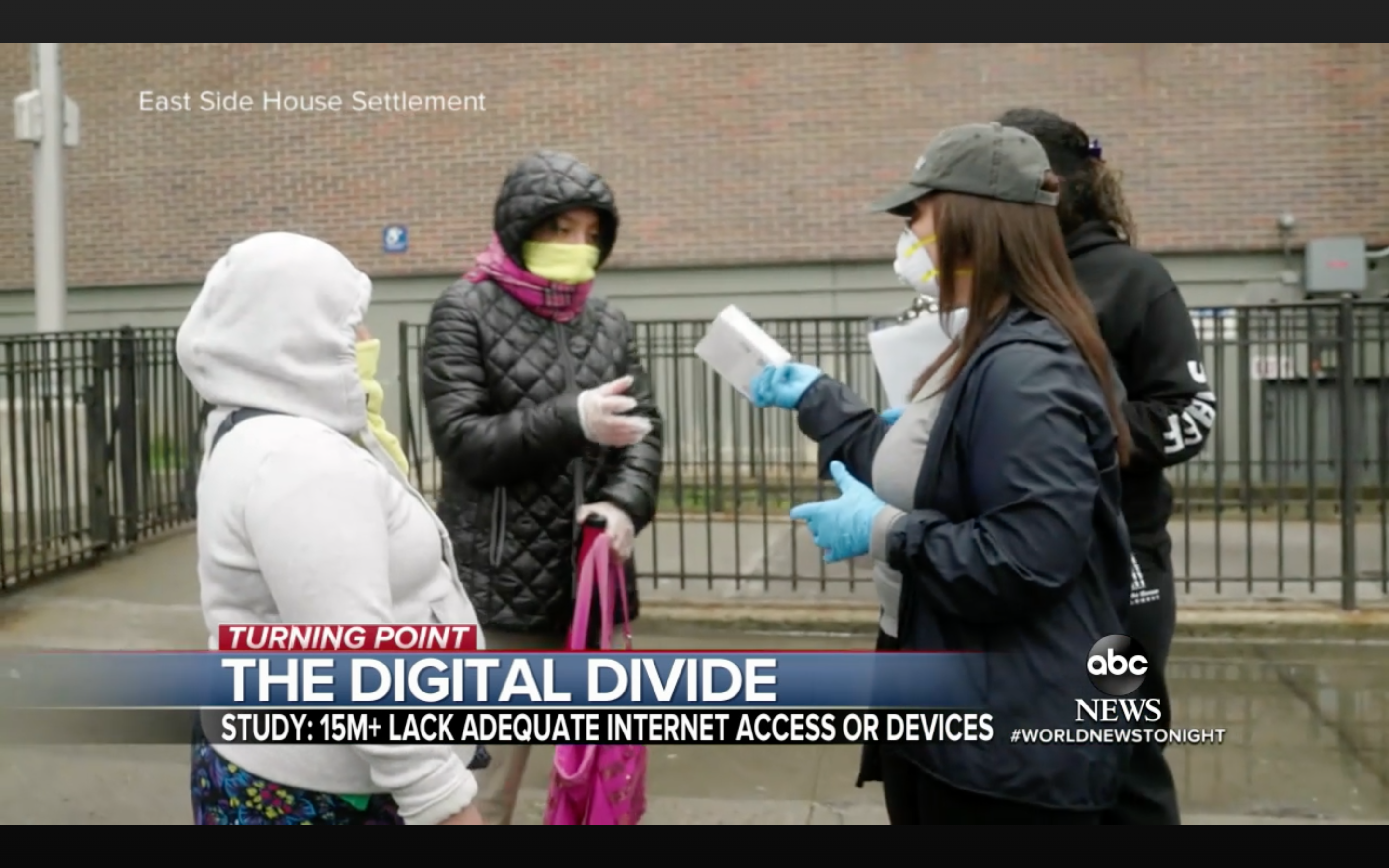 Earlier this month, ABC News touched base with our Executive Director, Daniel Diaz, about East Side House's response to the overwhelming number of students returning to virtual learning without internet access or adequate technology. Currently, 15-16 million school-age students nationwide lack access to learning devices or internet, with students of color being particularly affected.
At East Side House, we're doing our part to support students' learning efforts by support NYC's virtual learning initiative. So far, we have been able to distribute over 450 tablets and hot spots to students and families. Support these efforts here.
Watch the entire ABC News segment here.