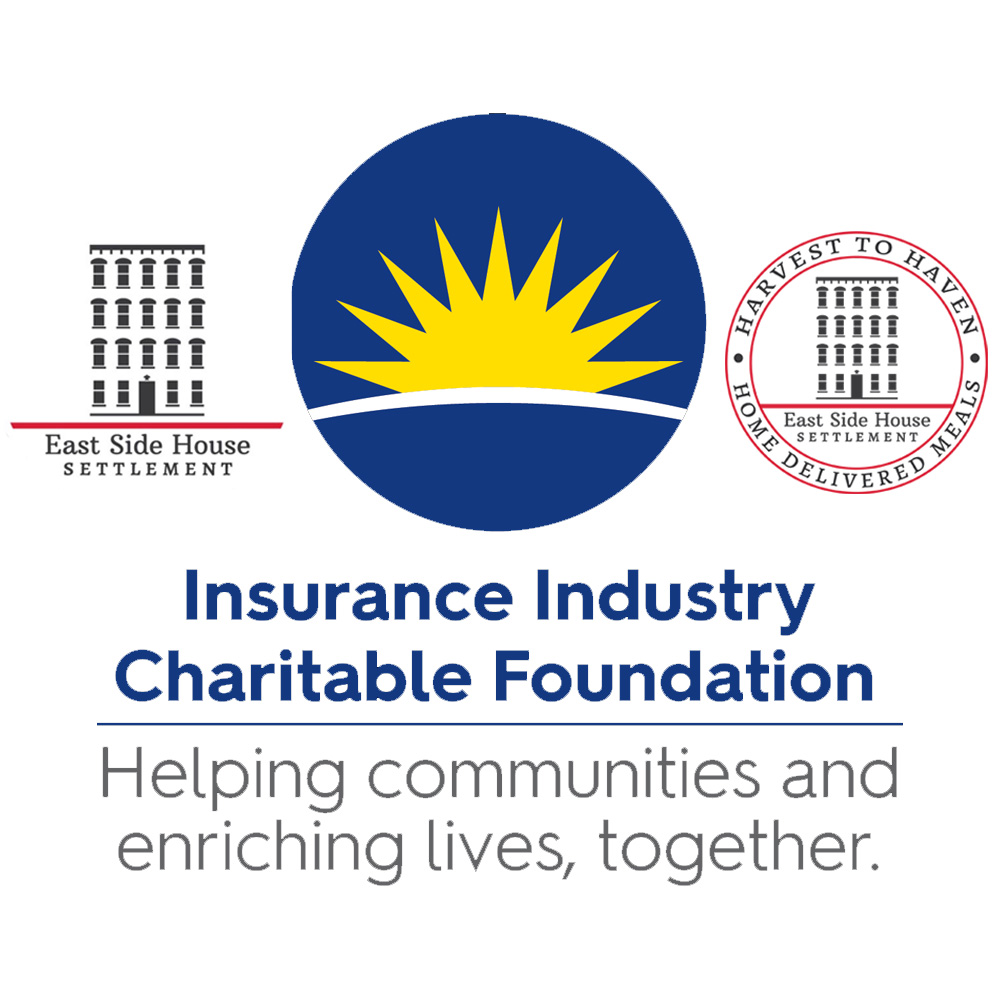 East Side House would like to thank the Insurance Industry Charitable Foundation (IICF) for selecting us as one of their grant recipients and inviting us to their 16th Annual Northeast Benefit gala. We were honored you awarded us this grant that will help expand our Post-Secondary Pathways and Harvest to Haven programs so we can address food insecurities and feed even more people than we currently do in our communities. The IICF grant awarded to ESH will assist in supporting our Community Teaching Kitchen being built, which will not only produce and provide over 8,000 meals per week to residents, but also offer employment, certification classes, and workforce development opportunities for young adults and students in our community!
IICF is a nonprofit that collectively brings together the strengths of the insurance industry to serve hundreds of charities and nonprofit organizations throughout the United States and the United Kingdom. Through grants, volunteer service and leadership they help communities and enrich the lives of individuals on a local level to maximize community impact.
We would also like to thank CHUBB for nominating us for this prestigious award and thank you again, IICF, for the important work you do and your commitment to the work East Side House does in the South Bronx and Northern Manhattan and supporting our vision of combating food insecurity. With the funds from the grant, together we will be able to enrich lives, fight hunger, and feed even more people so they do not go hungry.
IICF Grant to Help Harvest To Haven Educate & Feed More People