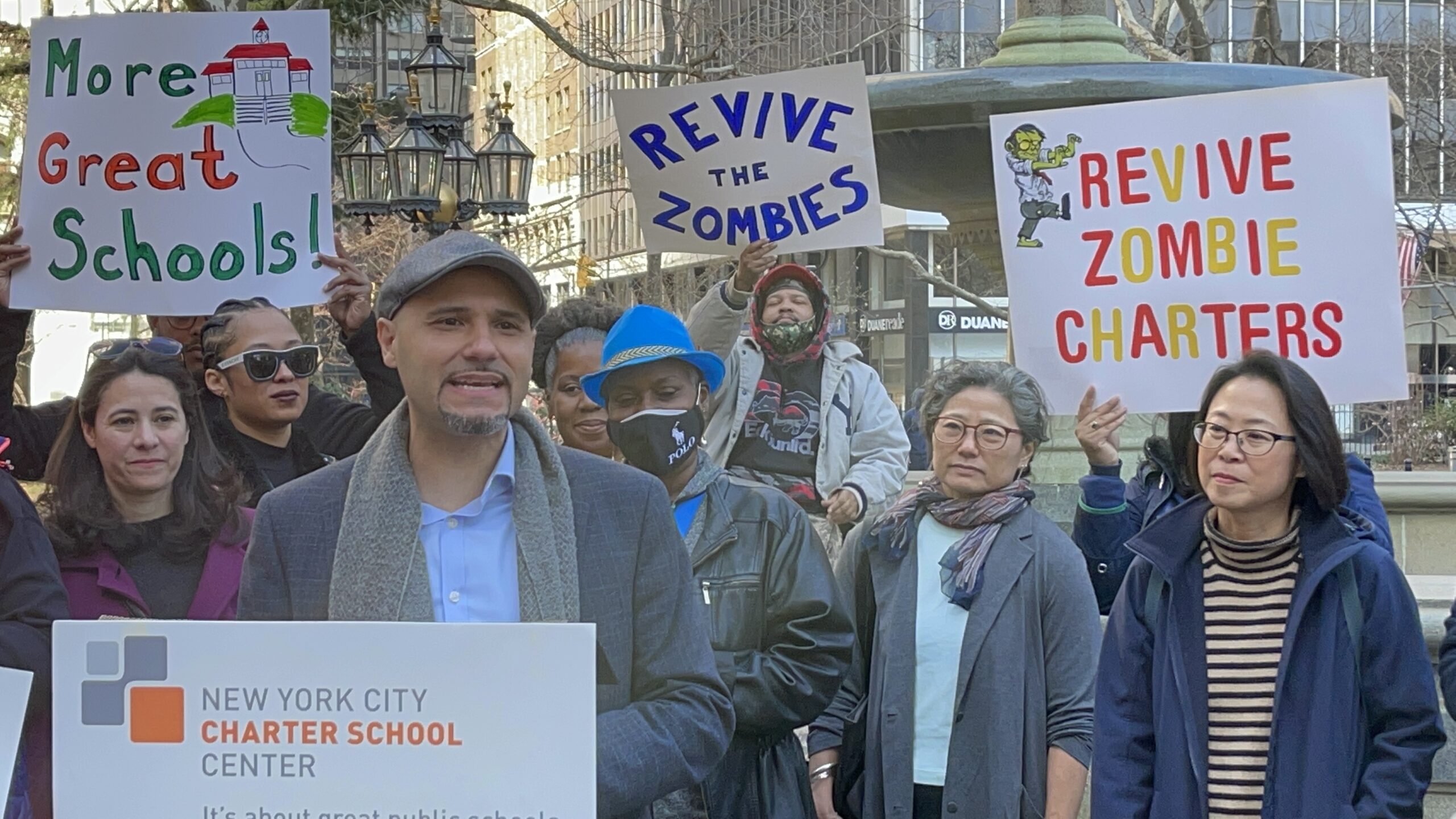 East Side House believes that education opens the doorway to success and is the main pathway out of poverty. Our education and workforce model has given students immeasurable opportunities to pursue their ambitions. Three years ago, we applied and were approved to open a charter school that would be a health career school that, in partnership with New York-Presbyterian, will allow students to receive a diploma in one hand and certification in another along with an employment opportunity with New York-Presbyterian. By state law, there is a cap of the number of charter schools allowed in New York City which counts all charter schools including schools that are currently closed. Unfortunately, due to that cap on the number of charter schools we were given an IOU.
On Wednesday March 16th, 2022, East Side House joined NYC Charter Schools Center and dozens of other advocates and charter schools in a rally urging state legislators to revive those closed "Zombie" charter schools that count against the charter school cap and have them be used by charter schools that have been previously approved. East Side House's Executive Director, Daniel Diaz, was among the speakers and spoke about how our Haven Charter High School is ready to open its doors and give bright, deserving students the opportunity to shine. Former East Side House student, Matthew Rivera, also spoke and gave testimony on how our education model and staff helped him succeed academically.
We want to thank NYC Charter Schools Center for organizing the rally and giving us the opportunity to have our voices heard. The time to act and make change is now. We ask New York State Legislators to repurpose, reuse, and revive these zombie charter schools in NYC because our students cannot wait nor can they achieve academic success with an IOU, and they deserve better.
Click here to see more photos and video from the rally.